Ms. Rangina Hamidi

Former Minister of Education
Afghanistan 
Rangina Hamidi is an Afghan American writer, educator, social entrepreneur, and politician who served as Afghanistan's education minister until August 2021. She was the first cabinet-level female minister of education to hold that position in thirty years. Ms. Hamidi works tirelessly to advocate for women's rights by empowering girls and women through social entrepreneurship and other initiatives to build their lives.
Born in Afghanistan, Ms. Hamidi emigrated with her family to Pakistan in 1981 and then to the United States. In 1988, her family settled in Virginia near Washington, D.C., where she and her sisters were raised. She earned a bachelor's degree with a double major in religious and gender studies at the University of Virginia. She later completed a Master of Arts in Global Affairs and Management at Thunderbird School of Global Management at Arizona State University.
Returning to Afghanistan in 2003, Ms. Hamidi devoted herself to improving the lives of Afghans through development projects, advocacy, and, most importantly, education. Ms. Hamidi's accomplishments include the founding of Kandahar Treasure, a full-value chain social enterprise that has lifted countless women through the production of their distinguished, traditional hand-crafted textiles. The collective's products have been sold in Afghanistan, Europe, the Middle East, and North America.
Ms. Hamidi is well-versed in pedagogy, child development, and psychology and led the Mezan International School, a private institution, as its first principal. The school's progressive international curriculum garnered praise for its solid foundation of Islamic education, Afghan values and history studies. These accomplishments led the president of Afghanistan to ask her to bring her innovative approach to education as education minister. Ms. Hamidi is a professor of practice with Thunderbird School of Global Management at Arizona State University in Phoenix, Arizona.
She has contributed to numerous publications and radio programs, including TIMES Asia Magazine, The Globe and Mail, Der Spiegel, Business Week, The New York Times, The Guardian, The Telegraph, NPR, BBC, and Voice of America. Ms. Hamidi has co-authored "Embroidering within Boundaries: Afghan Women Creating a Future," which takes the reader on a pictorial journey into her own life and tells the stories of the courageous Afghan women she serves.
Ms. Hamidi remains committed to supporting Kandahar Treasure through sharing the women's stories and products globally, fundraising for a permanent center for the women of Kandahar, and speaking about Afghan women and Afghanistan on global platforms.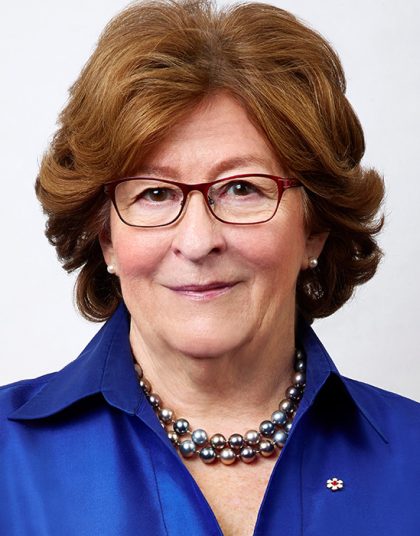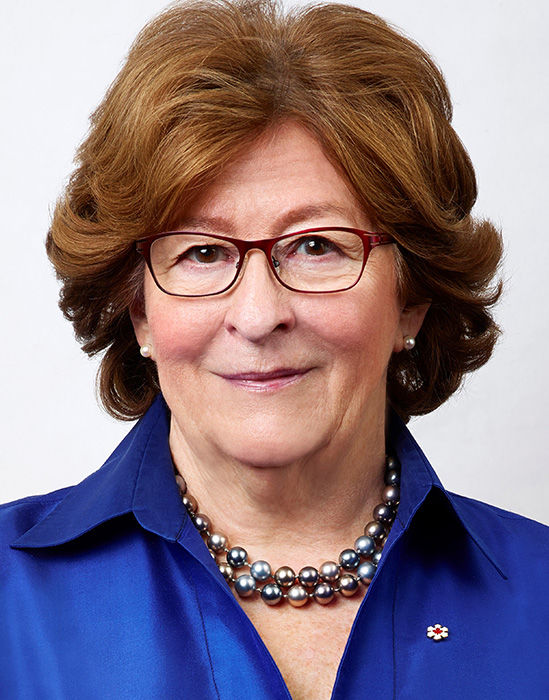 The Honorable Louise Arbour
Retired Justice of the Supreme Court of Canada
Former United Nations High Commissioner for Human Rights

The Honorable Louise Arbour, C.C., G.O.Q. was appointed to the Supreme Court of Ontario in 1987 and the Court of Appeal for Ontario in 1990. In 1996, the Security Council of the United Nations appointed Madame Arbour Chief Prosecutor for the International Criminal Tribunals for the former Yugoslavia and Rwanda. In this role, she secured the first conviction for genocide (Rwanda) since the 1948 Genocide Convention and the first indictment for war crimes by a sitting European head of state (Serbian President Slobodan Milosevic). 

She resigned as Chief Prosecutor to take up an appointment to the Supreme Court of Canada in 1999. She was appointed High Commissioner for Human Rights at the United Nations (2004-2008), and the UN Special Representative of the Secretary-General on International Migration (2017-2018). Madame Arbour, Senior Counsel at Borden Ladner Gervais LLP, was appointed in 2021 to lead an independent review into sexual misconduct in the Canadian Armed Forces.
Madame Arbour has received numerous honorary doctorates and awards. She is a Companion of the Order of Canada and a Grand Officer of the Ordre national du Québec.
O'Connor Justice Prize ceremony honors UN human rights commissioner
Judge Elizabeth Odio Benito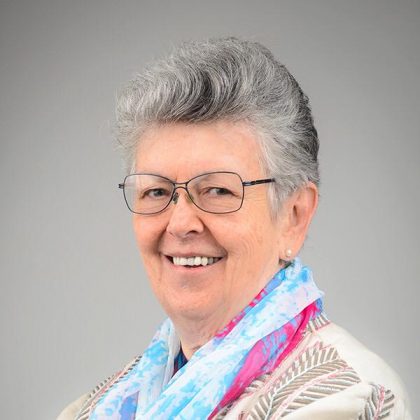 President of the Inter-American Court of Human Rights
Elizabeth Odio Benito, President of the Inter-American Court of Human Rights and former Judge of the International Criminal Court, has dedicated her professional career to erase inequality and injustice. With extensive practical and academic experience in the field of human rights and international humanitarian law, Benito became the first woman professor at the University of Costa Rica and later founded the Human Rights Institute in Costa Rica. Her decades of teaching, research and leadership around international human rights – and more specifically women's rights – continue to inspire others.
In her broad career in politics and the administration of justice, Benito also became the first woman to serve as the minister of justice and attorney general of Costa Rica. A former judge of the International ad hoc Tribunal for the Former Yugoslavia, she has served as an expert consultant of the University for Peace, United Nations, Costa Rica, Department of International Relations and Conflict Resolution. Prior to that, Benito served as Judge in the Trial Division of the International Criminal Court and Second Vice-President of the International Criminal Court. Her other career achievements include:
From 1983 to 2003 she served as member of the United Nations Voluntary Fund for Victims of Torture (UNFVT), and in 1987 and 1988 she was a member of the Expert Committee for the Prevention of Torture in the Americas (ECPTA).
In 2000 she was elected Chairperson of the Working Group on the Optional Protocol to the Convention against Torture and Other Cruel, Inhuman or Degrading Treatment or Punishment and greatly contributed to its adoption in 2002.
In her country of Costa Rica, she served as Second Vice-President from 1998 to 2002, and served twice as Minister of Justice, from 1978 to 1982 and from 1990 to 1993.


Benito has been recognized with numerous awards throughout her career and has published multiple articles on political and social issues.
President of the Inter-American Court of Human Rights to receive 2021 O'Connor Justice Prize
Nadia Murad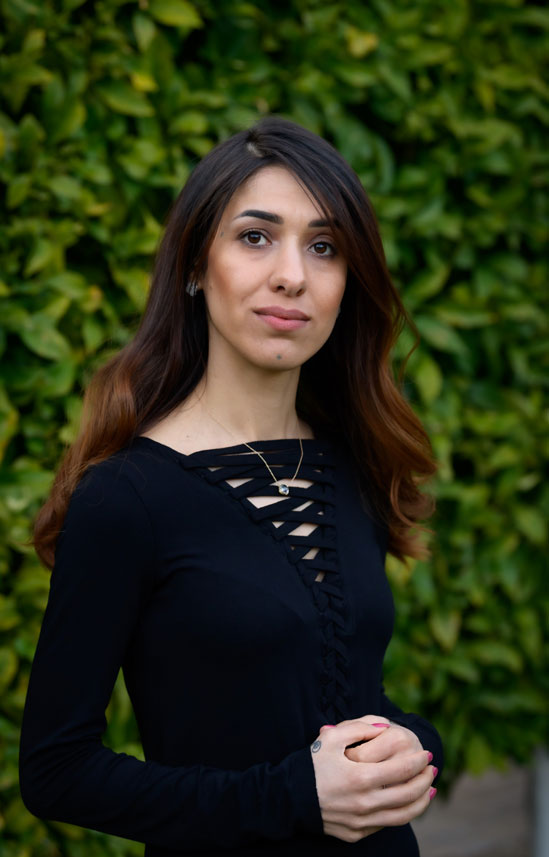 Founder and President of Nadia's Initiative
2018 co-recipient of the Nobel Peace Prize
Nadia Murad, co-recipient of the 2018 Nobel Peace Prize is a leading advocate for survivors of genocide and sexual violence. Nadia's peaceful life was brutally interrupted in 2014 when ISIS attacked her homeland in Sinjar – to ethnically cleanse Iraq of all Yazidis. Like many minority groups, the Yazidis have carried the weight of historical persecution. Women, in particular, have suffered greatly – as they have been and continue to be victims of sexual violence.
Much of Nadia's advocacy work is focused on meeting with global leaders to raise awareness of ISIS and its genocidal campaign against the Yazidi people. Nadia is the President and Chairwoman of Nadia's Initiative, which actively works to persuade governments and international organizations to support the sustainable redevelopment of the Yazidi homeland and to support survivors of sexual violence.
FW de Klerk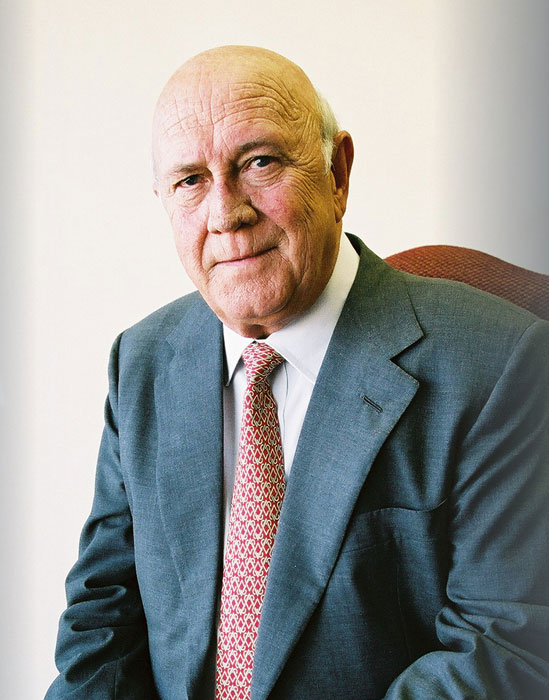 Former President of South Africa
Nobel Laureate
During his presidency from September 1989 until May 1994, FW de Klerk dismantled apartheid and initiated and presided over the inclusive negotiations that led to the adoption of South Africa's first fully democratic Constitution in December 1993. Also in 1993, together with Nelson Mandela, he was awarded the Nobel Peace Prize. After the election on 27 April 1994, Mr De Klerk served as one of South Africa's two Executive Deputy Presidents until 1996, when his party withdrew from the Government of National Unity. He retired from active politics in September 1997. In 1999 he published his autobiography, "The Last Trek – A New Beginning" and established the FW de Klerk Foundation.
The Foundation upholds the Constitution through the work of its Centre for Constitutional Rights and promotes unity in diversity by working for cordial inter-community relations and national unity. Mr De Klerk is also the Chairman of the Global Leadership Foundation, established in 2004, whose panel of former presidents, prime ministers and statesmen provides discreet advice to heads of government on issues that concern them.
Nobel Laureate FW de Klerk to receive O'Connor Justice Prize
2018
The Honourable Mrs. Anson Chan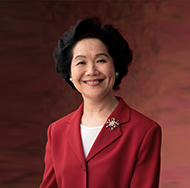 Former Chief Secretary for Administration for the
Hong Kong Special Administrative Region
Anson Chan retired as the Chief Secretary for Administration of the Hong Kong Special Administrative Region (HKSAR) Government in 2001, after nearly forty years of service. As Chief Secretary, she headed the 190,000-strong civil service. She was the first woman and the first Chinese to hold the second-highest governmental position in Hong Kong. During her career in the public service she was responsible, amongst other things, for development of Hong Kong's economic infrastructure including the planning and construction of Hong Kong's new international airport, which opened in July 1998, port expansion and deregulation of the telecommunications market.
For the past ten years, Mrs. Chan has played a prominent role in the campaign for full universal suffrage for election of Hong Kong's Chief Executive and all members of the Legislature. In December 2007 she stood as a candidate in a by-election for a seat in the Legislative Council and won by a convincing margin. Mrs. Chan is well known for her stand on transparent and accountable government, on democracy and on safeguarding the rights and freedoms enshrined in the "one country, two systems" concept that applies to Hong Kong. She is the Convenor of Hong Kong 2020, a small think tank concerned with democracy and governance issues and a founding director of Project Citizens Foundation Ltd. This Foundation promotes civic awareness and participation and educates the public, particularly the younger generation, on the need to protect Hong Kong's core values, rule of law and basic rights and freedoms under "one country, two systems".
2017
President Jimmy Carter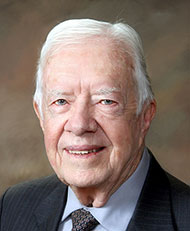 39th President of the United States
Founder of The Carter Center
Jimmy Carter (James Earl Carter, Jr.) served as the thirty-ninth President of the United States. Significant foreign policy accomplishments of his administration included the Panama Canal treaties, the Camp David Accords, the treaty of peace between Egypt and Israel, the SALT II treaty with the Soviet Union, and the establishment of U.S. diplomatic relations with the People's Republic of China. He championed human rights throughout the world. On the domestic side, the administration's achievements included a comprehensive energy program conducted by a new Department of Energy; deregulation in energy, transportation, communications, and finance; major educational programs under a new Department of Education; and major environmental protection legislation, including the Alaska National Interest Lands Conservation Act.
In 1982, he founded The Carter Center. Actively guided by President Carter, the nonpartisan and nonprofit Center addresses national and international issues of public policy. Carter Center staff and associates join with President Carter in efforts to resolve conflict, promote democracy, protect human rights, and prevent disease and other afflictions. The Center has spearheaded the international effort to eradicate Guinea worm disease, which is poised to be the second human disease in history to be eradicated.
On December 10, 2002, the Norwegian Nobel Committee awarded the Nobel Peace Prize for 2002 to Mr. Carter "for his decades of untiring effort to find peaceful solutions to international conflicts, to advance democracy and human rights, and to promote economic and social development."
Former President Jimmy Carter named 2017 O'Connor Justice Prize recipient
2016
Minister Ana Palacio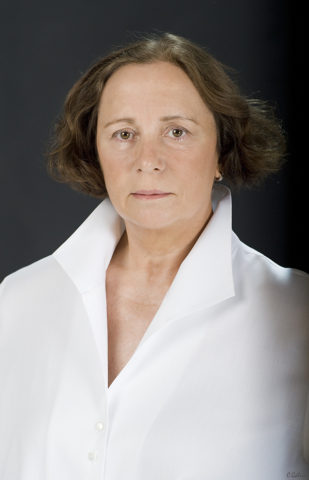 Member, Council of State of Spain
Former Minister of Foreign Affairs of Spain
Former Senior Vice President and General Counsel of the World Bank Group
The 2016 O'Connor Justice Prize was given to Ana Palacio, member of the Council of State of Spain and former senior vice president and general counsel of the World Bank Group. Minister Palacio was also the first woman to serve as the Minister for Foreign Affairs for the Spanish Government from 2002 to 2004. Throughout her varied and impressive career, Ms. Palacio consistently earned a reputation as an ardent defender and protector of the rule of law, human rights, judicial independence, and press freedom. Minister Palacio's passion for the rule of law and human rights was evident when as a member of the European Commission's panel established under Article 255 of the Lisbon Treaty, she was instrumental in ensuring the independence of the European Union judiciary, vetting judicial candidates for two levels of Courts of the European Union. In the early stages of the development of the EU as something more than a commercial relationship, Minister Palacio's influence was pivotal to the incorporation of human rights into the fabric of the EU. Additionally, with Minister Palacio's counsel at the World Bank, human rights and freedoms were elevated in financial analyses.
2014
Dr. Navanethem "Navi" Pillay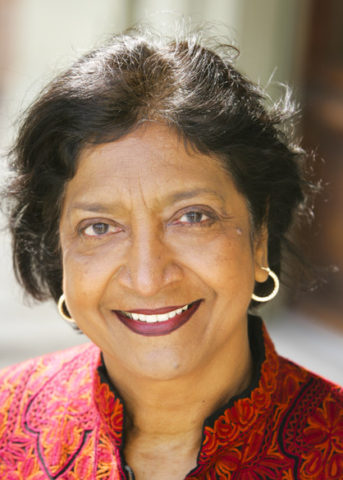 UN High Commissioner for Human Rights
After years of working to champion the rights of anti-apartheid activists in South Africa, Ms. Pillay, of Tamil descent, was chosen in 1995 by newly elected President Nelson Mandela to serve on the High Court of South Africa, becoming the first non-white woman to hold that position. That same year, she was elected by the UN General Assembly to serve on the International Criminal Tribunal for Rwanda, where she worked successfully to establish mass rape as a form of genocide. In 2003, she was elected to the first-ever panel of judges of the International Criminal Court, serving until her appointment as High Commissioner in 2008.