2020 O'CONNOR
JUSTICE PRIZE DINNER
FEBRUARY 15, 2020
OMNI SCOTTSDALE RESORT & SPA AT MONTELUCIA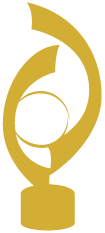 The O'Connor Justice Prize was established in 2014 to raise visibility for rule of law initiatives, recognize people who have made extraordinary contributions to advancing rule of law, justice, and human rights, and to honor Justice Sandra Day O'Connor's legacy.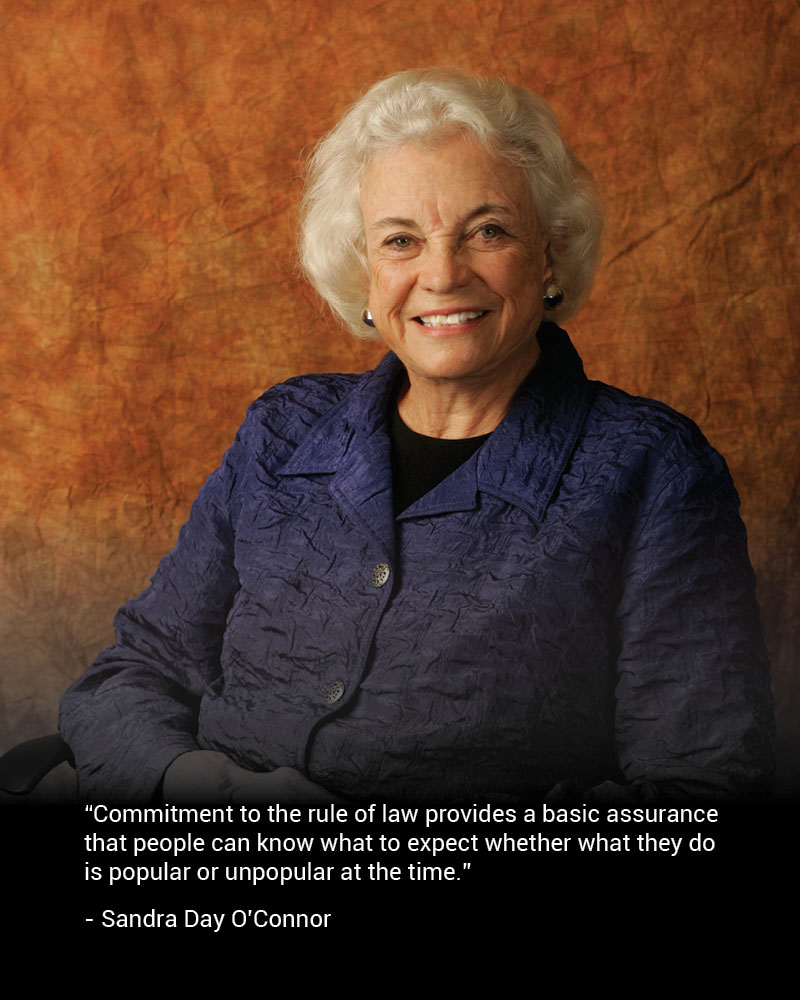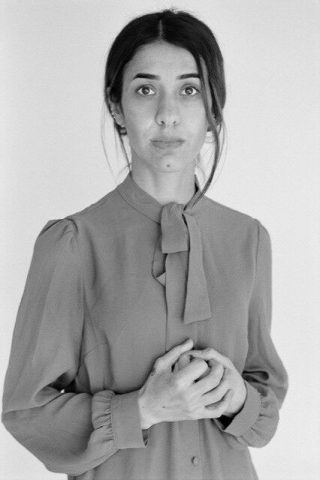 Nadia Murad
Founder and President of Nadia's Initiative
2018 co-recipient of the Nobel Peace Prize
Nadia Murad is a 26-year-old Yazidi woman who advocates on behalf of her community and survivors of genocide. She was among the thousands of Yazidi women who were abducted, raped, and enslaved by the self-proclaimed Islamic State (ISIS). She spent approximately one month in captivity. This includes an initial period when Nadia's village was under siege by ISIS; a second period when she was held as a sex slave at different ISIS sites; and a final short period in which Nadia was in hiding in a family home in the ISIS controlled territory until she was able to escape. Nadia suffered the loss of six of her nine brothers who were slaughtered by ISIS in the Kocho massacre. Thousands of Yazidi men and older Yazidi women were murdered, including Nadia's mother.
Nadia is the founder and president of Nadia's Initiative. Nadia's Initiative is dedicated to rebuilding communities in crisis and advocating globally for victims of violence. Much of Nadia Murad's advocacy work is focused on meeting with global leaders to raise awareness of ISIS; their genocidal campaign against the Yazidi people and its consequences. Nadia's Initiative actively works to persuade governments and other organizations to financially support efforts to rebuild Sinjar – the Yazidi homeland destroyed by ISIS – and to support victims of sexual violence. Read more

Former Chief Secretary for Administration for the Hong Kong Special Administrative Region
Member, Council of State of Spain Former Minister of Foreign Affairs of Spain Former Senior Vice President and General Counsel of the World Bank Group